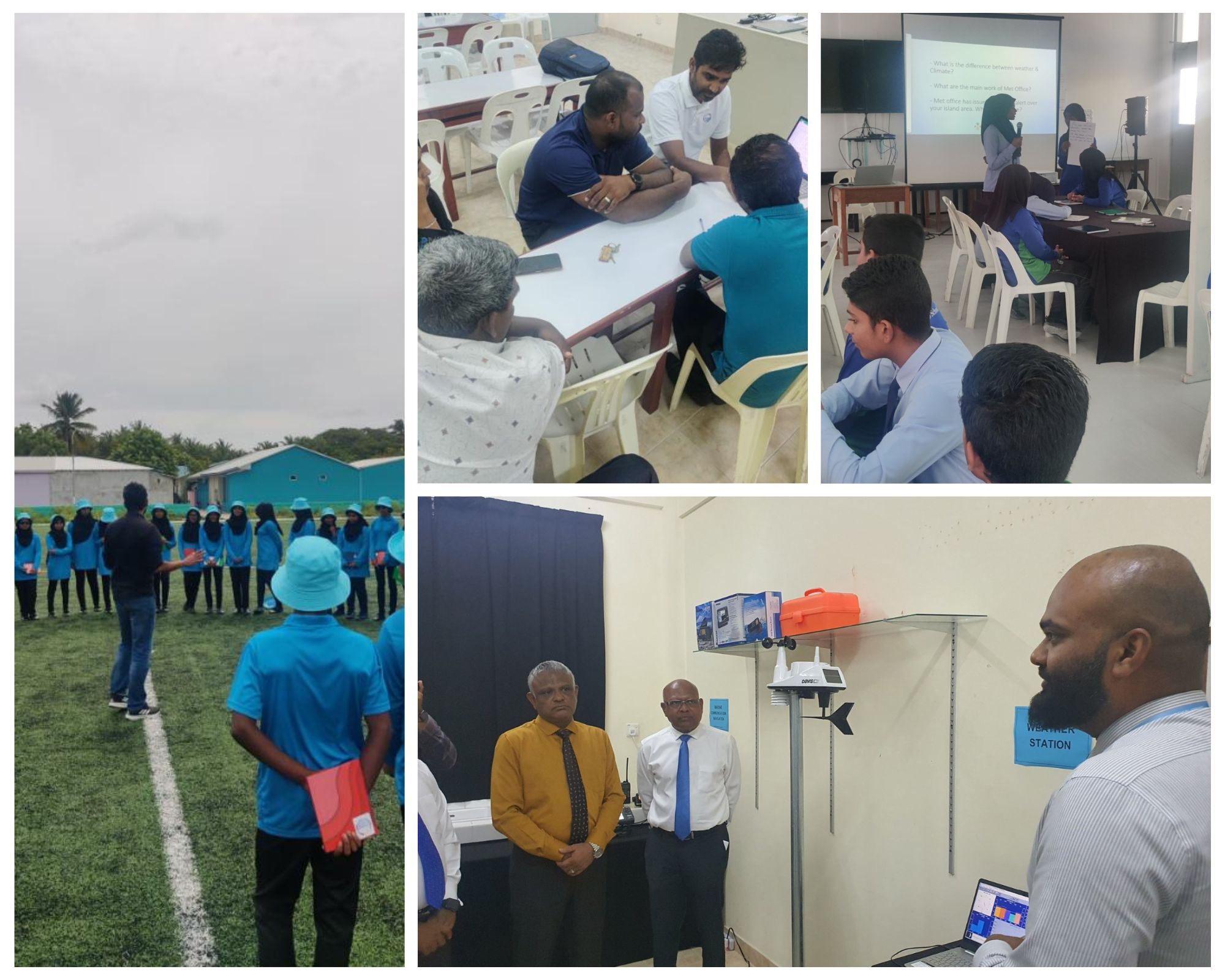 MMS conducted weather awareness sessions for Young Fishers' Club in Ha. Ihavandhoo School, which is an initiative of Maldives Fishermen's Association supported by Dhiraagu. During the trip last week, technical assistance was also provided in setting up an automatic weather station in the school.
The weather awareness sessions covering the formation of weather systems, Maldives monsoon, climatic trends and recording of weather parameters were conducted to 52 students of the YFC. Additionally, leading teachers were briefed on guiding students to manage data from the automatic weather station, and how to compile a weather report to be shared with MMS on a monthly basis.

This is a first of kind initiative in a school which focuses on the Maldives Fisheries industry. The club was inaugurated by Minister of Higher Education Dr. Ibrahim Hassan on 30 September 2022. In addition to weather, Fishermen's Association aims to cover other relevant areas navigation as well as fish processing.